The speakers:

Johan Bäckman, Associate Professor of Sociology of Law, University of Helsinki, Finland
Ph. D and human rights activist Johan Bäckman, is Associate Professor of
Sociology of Law at the University of Helsinki.
He is an active critic of Human Rights abuses in the Finnish child welfare system.
His research on the treatment of Russian women and children in the Finnish child welfare has been highly publicized in the Russian media.
In 2013, Johan Bäckman was honoured by the Russian Bar Association which awarded him Russia's highest legal prize, "Femida", and in 2012 he received the Russian Writers' Union Prize for Literature, the "Polar Star".
In Russia, Mr Bäckman is one of the most well-known foreign Human Rights activists, but in Finland, his work is
under constant criticism and attacks from the media and politicians.
For more information please see: Johan Bäckman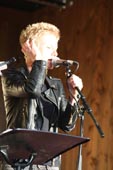 Sofia Rapp Johansson, author, lecturer, musician, former foster child, Hudiksvall, Sweden
Sofia Rapp Johansson is a young Swedish author, lecturer and musician. She was also a foster child.
She lectures about abuse, difficult living conditions and the society's responsibility for the most vulnerable. Sofia Rapp debuted in 2007 with the poetry collection "Silverfish". It is the story of how as a child she was subjected to serious sexual abuse within the family.
The book was nominated for Borås Magazine Debut Award, it won Akademibokhandeln's large readership prize in poetry and it was awarded Catapult Prize for best debut in 2007. Sofia Rapp'snovel "Until shoulder blades become wings", 2009, tells of the years when Fija and her siblings were sent from foster home to foster home. Her story is about the inability of parents, the incompetence of the authorities, and their lack of social compassion and responsibility.
For more information please see: Sofia Rapp Johansson

Søren Bernhard Lindegaard, Attorney, Odense, Denmark
Søren Bernhard Lindegaard is primarily a corporate lawyer who works with insolvency etc. In addition, he works with
real estate for both private and commercial clients. In recent years he has also worked with family law, succession and administration of estates, including forced evictions.
Soren Bernhard Lindegaard has worked with more than 200 compulsory care cases since he started as a lawyer in 2004.
About himself he says: "In my very limited spare time, I do sports, and in particular, running. And of course my family and my little dachshund are integral parts of my life".
For more information please see: Ret&Råd. Tvangsanbringelse/ tvangsfjernelse af børn

Solveig Holmström, grandmother, former director, Helsinki, Finland
Solveig Holmström is the grandmother of a child who has been taken into compulsary public care.
She has personal experience of how the Finnish child welfare authorities destroys opportunities for children to connect with their near and dear ones. She is a retired director of an institution for the elderly in Helsinki.
Some years ago, Solveig Holmström becamea member of the "Society Patient and Social Assistance", which provides help and support to vulnerable people in their contacts with social and health care authorities.
She also helps with advice and support to families who have problems with "child protection" authorities.
Please read: Vem bryr sig om omhändertagna barn i Finland? (Who cares about the children in care in Finland?)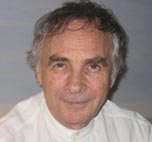 Ian Josephs, MA, LLB, språkskoledirektör, Monaco
Ian Josephs has a LLB from Oxford University, but he does not work as a lawyer.
He spends a lot of time and money to help British families in their struggle against the all-powerful social workers
brutal measures, which usually ends in forced adoption of children.
Ian Joseph has been involved in almost all the public care and forced adoption cases that have been published in the British media.
For more information please see: Forced adoption, family courts, social services, children in care
Jan Hansen, journalist, Oslo, Norway
Jan Hansen was, for ca 30 years, a civil servant employed both in government and municipalities.
He is a freelance journalist since 1974.
His main topics of interest: Child-and family policy, ekonomy, social welfare policy, law and order, and public transportation.
Jan Hansen has also been a Program Producer for radio och local television in the United States and in Norway.
Since 1998, he is the Executive Editor for the
Society Magazine (Samfunnsmagasinet), and a member of the Norwegian Union of Journalists.
For more information please see: Samfunnsmagasinet
Panel discussion

The pressing need for reforms in the systems of child protection in the Nordic countries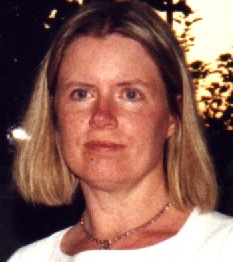 Moderator: Madeleine Johansson, Attorney, Gothenburg, Sweden
Johan Bäckman, Associate Professor of Sociology of Law, University of Helsinki, Finland
Jan Hansen, journalist, Samfunnsmagasinet, Oslo, Norway
Solveig Holmström, grandmother, former director, Helsinki, Finland
Sofia Rapp Johansson, author, lecturer, musician, former foster child, Hudiksvall, Sweden
Søren Bernhard Lindegaard, Attorney, Odense, Denmark