The NCHR's Lifetime Achievement Award to co-founder Siv Westerberg and posthumously to her husband Dr. Per Westerberg
Mr and Mrs Westerberg are, and have been, two very strong personalities who have supported each other and have become a part of European legal history.
They have resided and exercised their professions in Gothenburg. Throughout the years they have endured much adversity but their strong ties to each other helped them to weather the storms.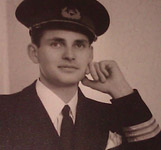 Dr. Per Westerberg, Pelle, as everyone who has had close contact with the NCHR's co-founder Siv Westerberg, call him, has left us, and he has left us a great legacy.

Per Westerberg was a member of the NCHR from the day that his wife, Siv Westerberg, and the rest of us about 40 persons gathered at Christiansborg, Denmark on November 30, 1996, and founded the NCHR.
It is often said that behind every great man there is a great woman. That's right! And, behind every great woman there is a great man. The Westerbergs have been two great persons who have supported each other and inscribed their names in European legal history.

LL.M., Medicine licentiate Siv Westerberg

Siv Westerberg is one of the founders of the NCHR, former board member and now special resource in the NCHR. She has, in the past more than 30 years, made her mark in the general public debate, partly because she was stripped of her license to practice medicine under very dubious forms, but mainly because she has won a large number of cases against Sweden in the European Commission and the European Court of Human Rights in Strasbourg. Siv Westerberg holds the European record in cases won in the European Court against a single country.

Beginning in 1997 until 2003, Siv Westerberg was nominated to receive The Right Livelihood Award (Alternative Nobel Prize), by 34 prominent Nordic and international lawyers and other professionals, but the Foundation never honoured her for her work for the protection of the human rights of the Nordic families.


However, Siv Westerberg has been very successful both as a law professional and as a medical doctor. Perhaps it was a whim of Fate that put Siv Westerberg in a position where she with knowledge of medicine and law is of the greatest benefit to the society