Sjuårsminnet av mordet på Nancy Schaefer
Idag, den 27 mars 2017, markerar sjuårsdagen av mordet på NKMR:s vän, fd senator i delstaten Georgia, USA, Nancy Schaefer.

Inför sjuårsdagen har familjerättsaktivister i Frankrike översatt Nancy Schaefers rapport till Georgia Senaten. De har också översatt hennes tal hållet vid World Congress of Families V, Amsterdam, den 10 - 12 augusti 2009.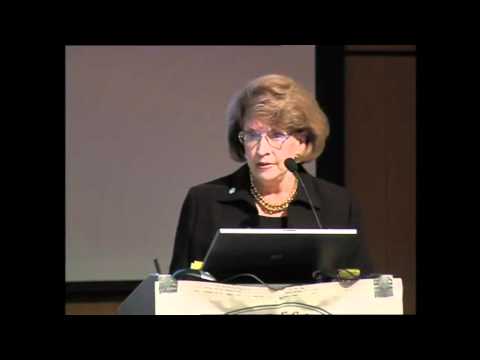 Appeal to the Government of India to protect Indian child in Norway

This Appeal from the NKMR/NCHR was sent on December 27, 2016, to Her Excellency, Mrs Sushma Swaraj, Minister for External Affairs, Ministry of External Affairs, Government of India, requesting her government's intervention to protect an Indian citizen child from Norwegian Barnevernet (CPS).


Your Excellency, Dear Madam,

On behalf of the Nordic Committee for Human Rights - NKMR/NCHR - For the Protection of Family Rights in the Nordic countries, I, the undersigned, Ruby Harrold-Claesson, lawyer, am appealing to Your Excellency to intervene for the protection of the five year old boy, the only child of Anil Kumar and Gurvinderjit Kaur, who was removed by agents of Barnevernet, Norway, from his pre-school, where his parents had left him in total confidence for his safety. The NCHR has been informed that the five year old was taken by Barnevernet and placed in a Norwegian foster home, far away from his parents and loved ones.
Similar gross Human Rights violations against children and their parents take place daily, not only in Norway but also in Sweden, Denmark and Finland. The removal of children from their loving, caring, competent families by the agents of barnevernet / the social services and placing them in foster care to live among total strangers, so-called CPS cases, stands out as an atrocity in our time - an atrocity that has several times been condemned by the European Court of Human Rights in Strasbourg.
NKMR firar de Mänskliga Rättigheternas Dag - 10 december 2016
1948 - 2016.
FN:s Allmänna förklaring om de mänskliga rättigheterna fyller 68 år!

Den 10 december 1948 antog FNs Generalförsamling den Allmänna förklaringen om de mänskliga rättigheterna också kallad FNs Deklaration om de mänskliga rättigheterna. FNs Deklaration fyller således 68 år idag. FN Deklarationen utgör en universell måttstock beträffande skydd och försvar för mänskliga rättigheter.
Temat för De mänskliga rättigheternas dag 2016, är "Stå upp för någons rättigheter idag" Stand up for someone's rights today."

UN High Commissioner message - Human Rights Day 2016

De mänskliga rättigheterna anses vara universella, vilket innebär att de gäller över hela världen, oavsett land, kultur eller andra omständigheter. De gäller för var och en oavsett, etnisk tillhörighet, hudfärg, kön, språk, religion, politisk uppfattning eller social ställning. Deklarationen slår också fast att alla människor är födda fria, är lika i värde och har samma rättigheter.

Varje år, överallt i världen, firas den 10 december som "De mänskliga rättigheternas dag" (Human Rights Day) till minne av tillkomsten av FN:s Deklaration om de mänskliga rättigheterna.


European Union Agency for Fundamental Rights / EU:s byrå för grundläggande rättigheter

NKMR har blivit godkänd att medverka i Fundamental Rights Platform FRP vid EU:s byrå för grundläggande rättigheter
CHILDREN NOT FOR SALE - "The black hole of our Culture"
European United Left/Nordic Green Left Organises an Inter-European Conference at the E U Parliament, Thursday, June 23, 2016.
The Organisers are: Mrs KUNEVA Kostadinka (GUE/NGL-SYRIZA MEP) and
Mr HADJIGEORGIOU Takis (GUE/NGL-AKEL MEP)
The NCHR/NKMR's secretary, Mrs Elisabeth Scheffer, lawyer, is among the speakers.

VICTIMS MISSION Organises International Conference 28 May in Vienna

Vienna, Austria (pts012/23.05.2016/10:30) - The charity organisation VICTIMS MISSION invites you to the international conference "Child Abduction as Weapon of Family Destruction" to the Grand Hotel Vienna on 28 May 2016. Beate Kelly, Mag. Josef Maitz, Gerda Ressl, Cara St. Louis and Dr. Henning Witte will speak on the topic. Afterwards there will be a panel discussion. Sissi Kammerlander will give the introduction and act as moderator.

NKMR FIRAR
INTERNATIONELLA FAMILJEDAGEN
den 15 maj 2016


2016 markerar 22 års jubileum för FN:s Internationella Familje År och idag är
Internationella Familjedagen.
FN har instiftat den 15 maj som Internationella familjedagen. FN har öronmärkt denna speciella dag, varje år, för att understryka familjens betydelse för alla samhällen - inklusive våra nordiska samhällen.
Internationella Familjedagen firas runt om i världen på olika sätt.

I Sverige och våra nordiska grannländer förbigås Internationella Familjedagen med absolut möjliga tystnad.

NKMR firar Internationella Familjedagen - 2016
Petition nr 2434/2014

Presentation in the European Parliament, PETI Committee

On April 19, 2016, a delegation comprised of lawyers, Mrs Ruby Harrold- Claesson, Mrs Madeleine Johansson and Mrs Elisabeth Scheffer made a presentation and defended the Petition nr 2434/2014 before the European Parliament Petitions Committee.

The PETI Committee decided to submit the Petition to the Working Group for Children's Welfare.




Presentation - PETI - Brussels - 2016-04-19



PETI - Brussels - 19 April 2016

For more information, please see:
http://www.europarl.europa.eu/activities/committees/homeCom.do?language=EN&body=PETI
Petition nr 2434/2014 - Hearing in European Parliament, PETI Committee

The Petition No. 2434/2014 has been scheduled to be heard at the meeting of the Committee on Petitions which will take place on 19.04.2016 in Brussels.
The presentation will be heard at around 9:30 AM.

A delegation of signataries will defend our Petition at the hearing in the PETI Committee.

We are pleased to invite you to follow the Committee proceedings as a webcast via European Parliament streaming over the following link:
http://www.europarl.europa.eu/activities/committees/homeCom.do?language=EN&body=PETI, either live, or deferred as of the following day

Please see the Communication to Members of the PETI, from the European Commission regarding our petition.



European Parliament - Petition No. 2434-2014 - Commission statement

Memorial - Petition No. 2434/2014



European Court of Justice Judgment Case C-435/06



PETI Agenda 18-19 April 2016-final



Presentation - PETI - Brussels - 2016-04-19



PETI - Brussels - 19 April 2016

For more information, please see: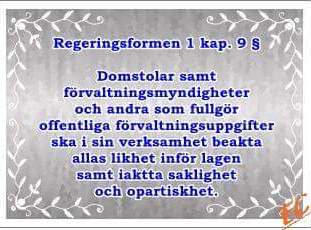 På Internationella Kvinnodagen vill NKMR hylla alla kvinnor / mödrar som har blivit utsatta for grova övergrepp av sociala myndighetspersoner, personal i förvaltningsdomstolar och / eller dito i de allmänna domstolarna, som har berövat dem deras älskade barn genom tvångsomhändertagande och fosterhemsplacering eller vårdnadsöverflyttning.

Bestämmelserna i Sveriges Grundlag, Regeringsformen 1 kap 9 § är klara och tydliga:
"Domstolar samt förvaltningsmyndigheter och andra som fullgör offentliga förvaltningsuppgifter ska i sin verksamhet beakta allas likhet inför lagen samt iaktta saklighet och opartiskhet".

Likväl begår angiven personal grova brott mot otaliga svenska kvinnor, dagligen.